General Info
WebServo
The WebServo is a PC peripheral (extension device), which allows you to control the movement (rotation) of a servo motor through a network, such as a LAN, Internet, WiFi, etc.
The WebServo is connected to a PC serial port (RS-232). If the PC has not a serial port, you can use a USB/serial port converter. The device can be powered by a 9V battery or a normal power supply with 9V DC output.
On the PC it is installed a Java web application, which allows you to send the commands to the device through any web browser (Internet Explorer, Firefox, Opera, etc.). In this way, it is possible to make the servo motor rotate through the internet or LAN.
The simplest application of the WebServo is to make a remote webcam rotate through the internet. This can be used for video surveillance, video conference or just for fun video chat.
Basic WebServo Hardware (1 servo motor)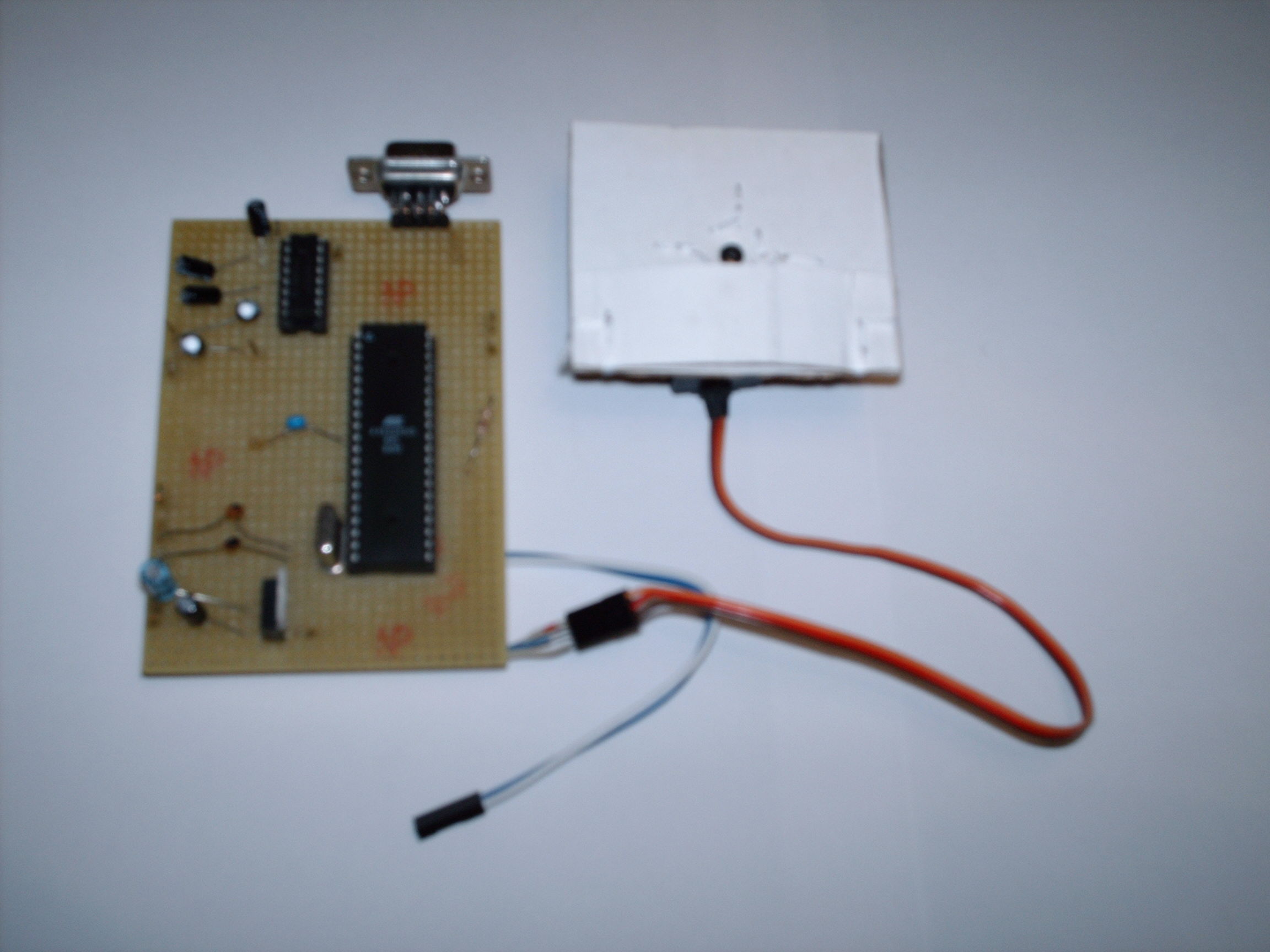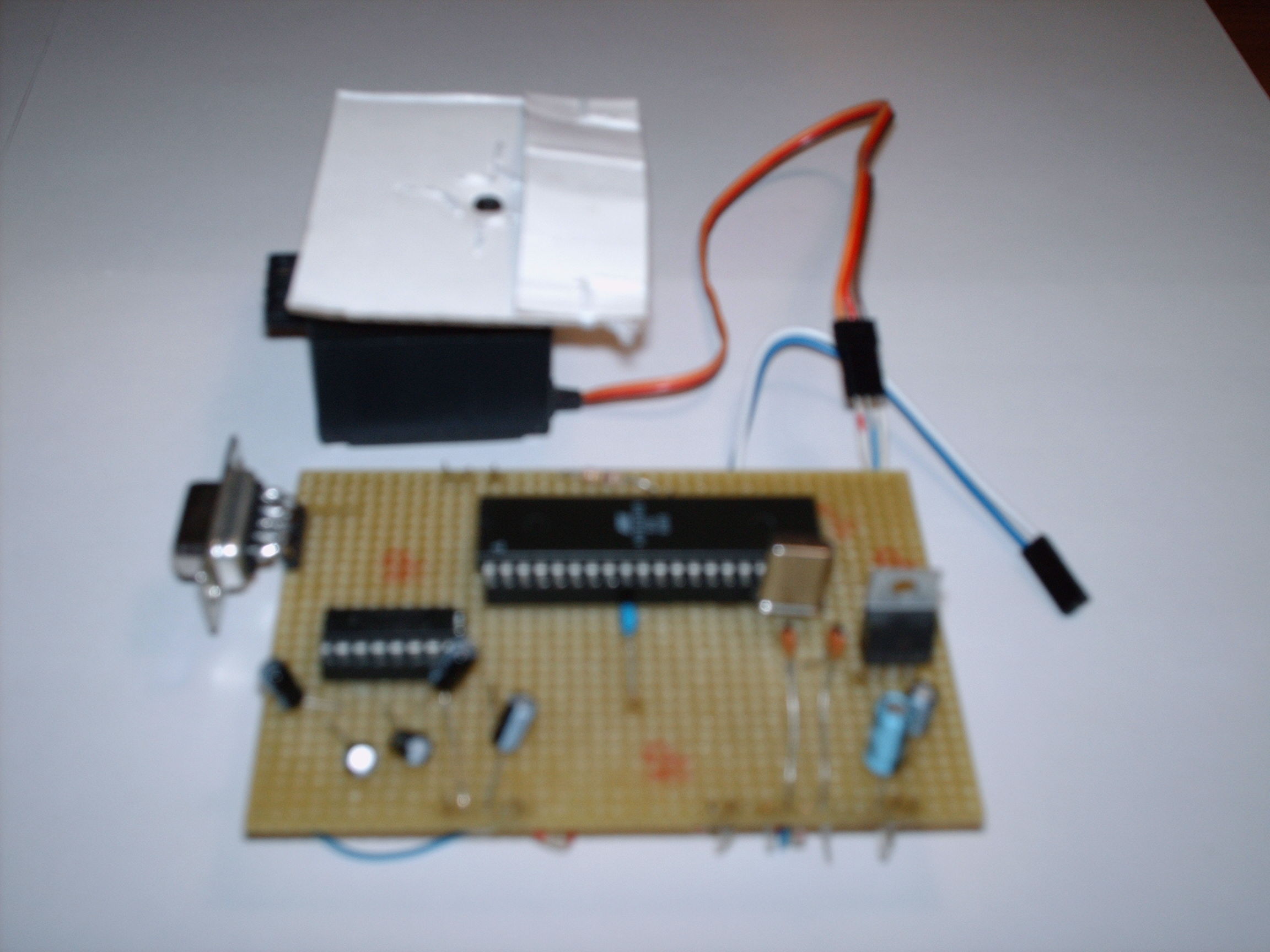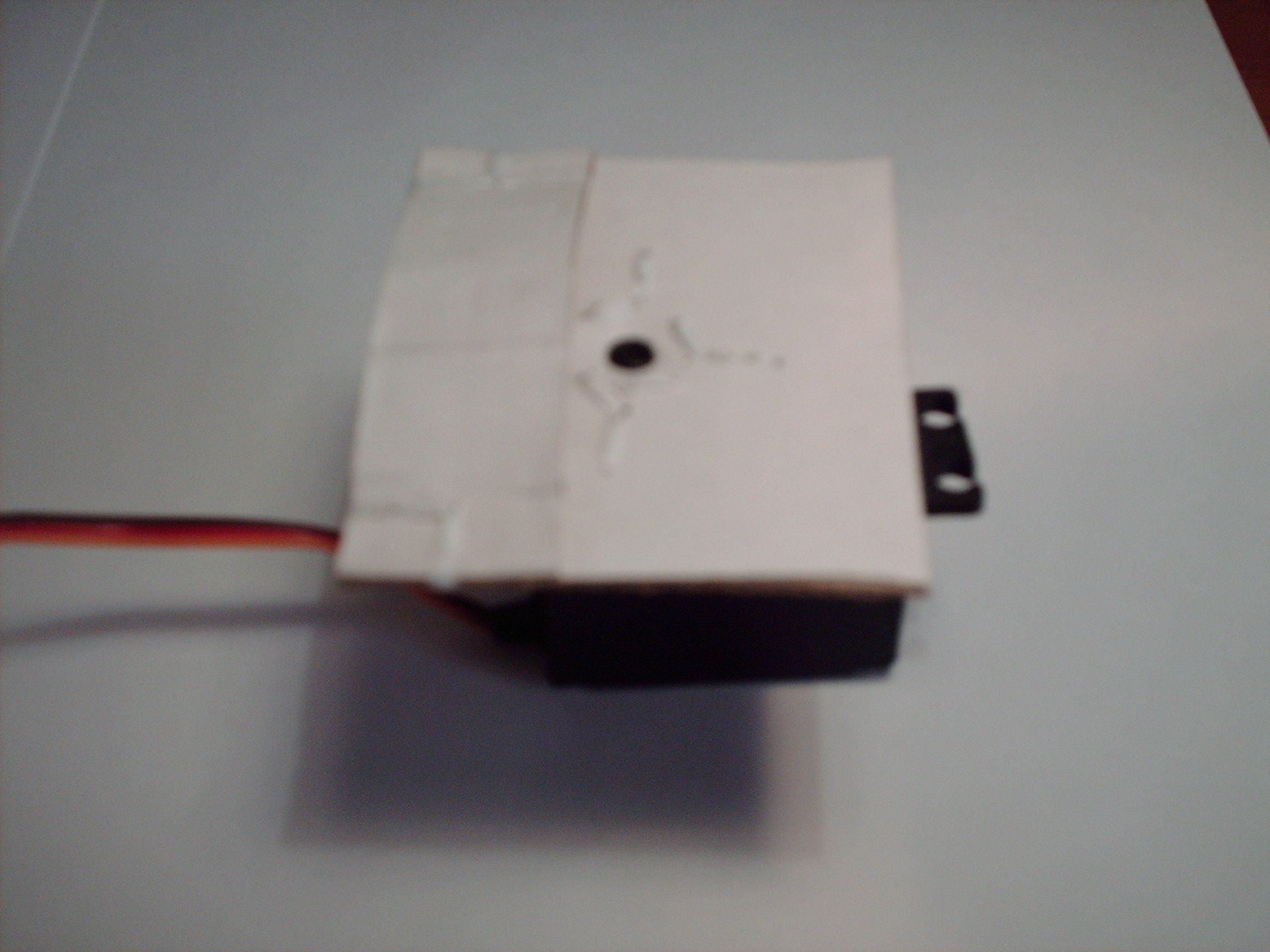 Webcam WebServo (2 servo motors)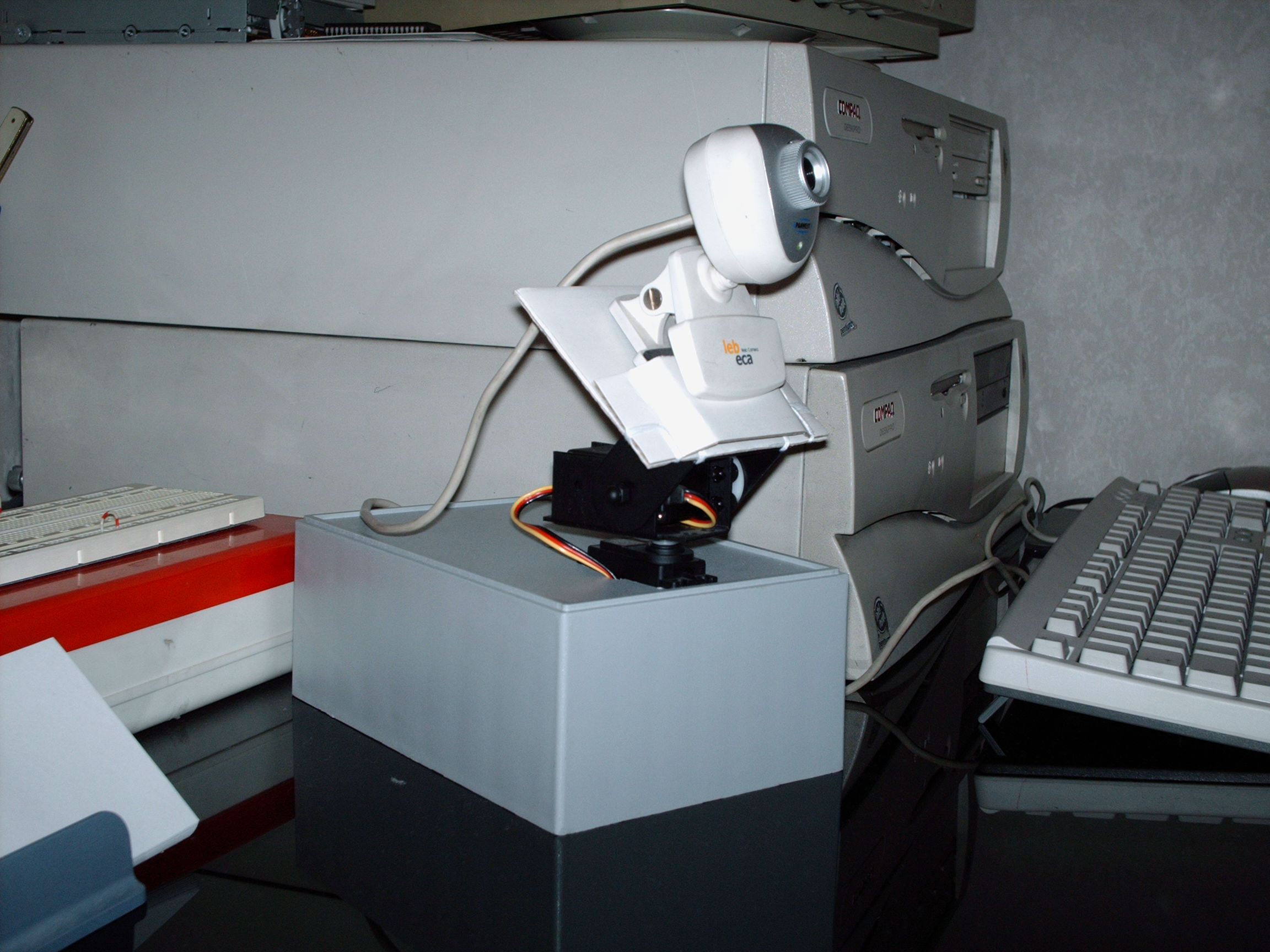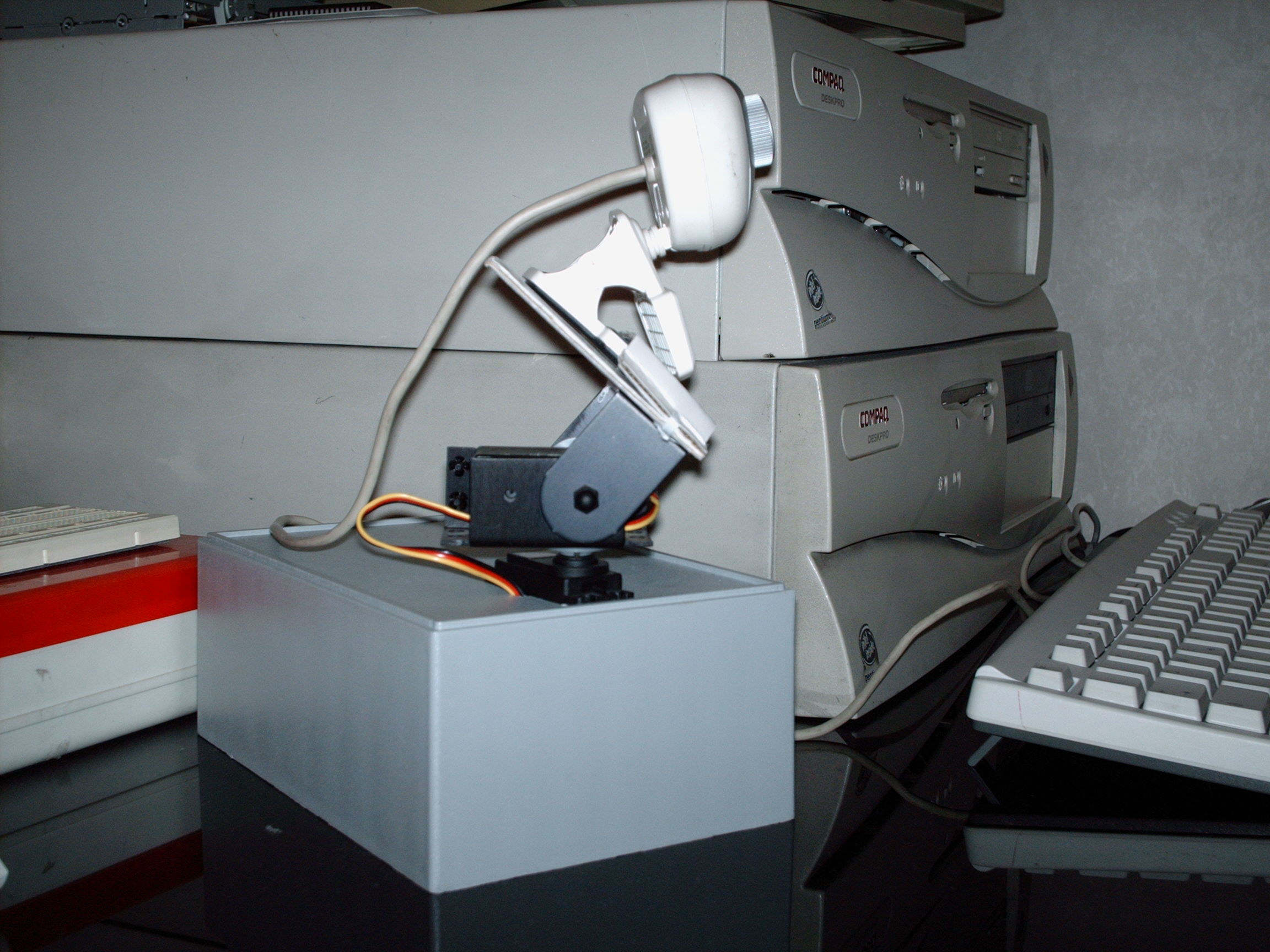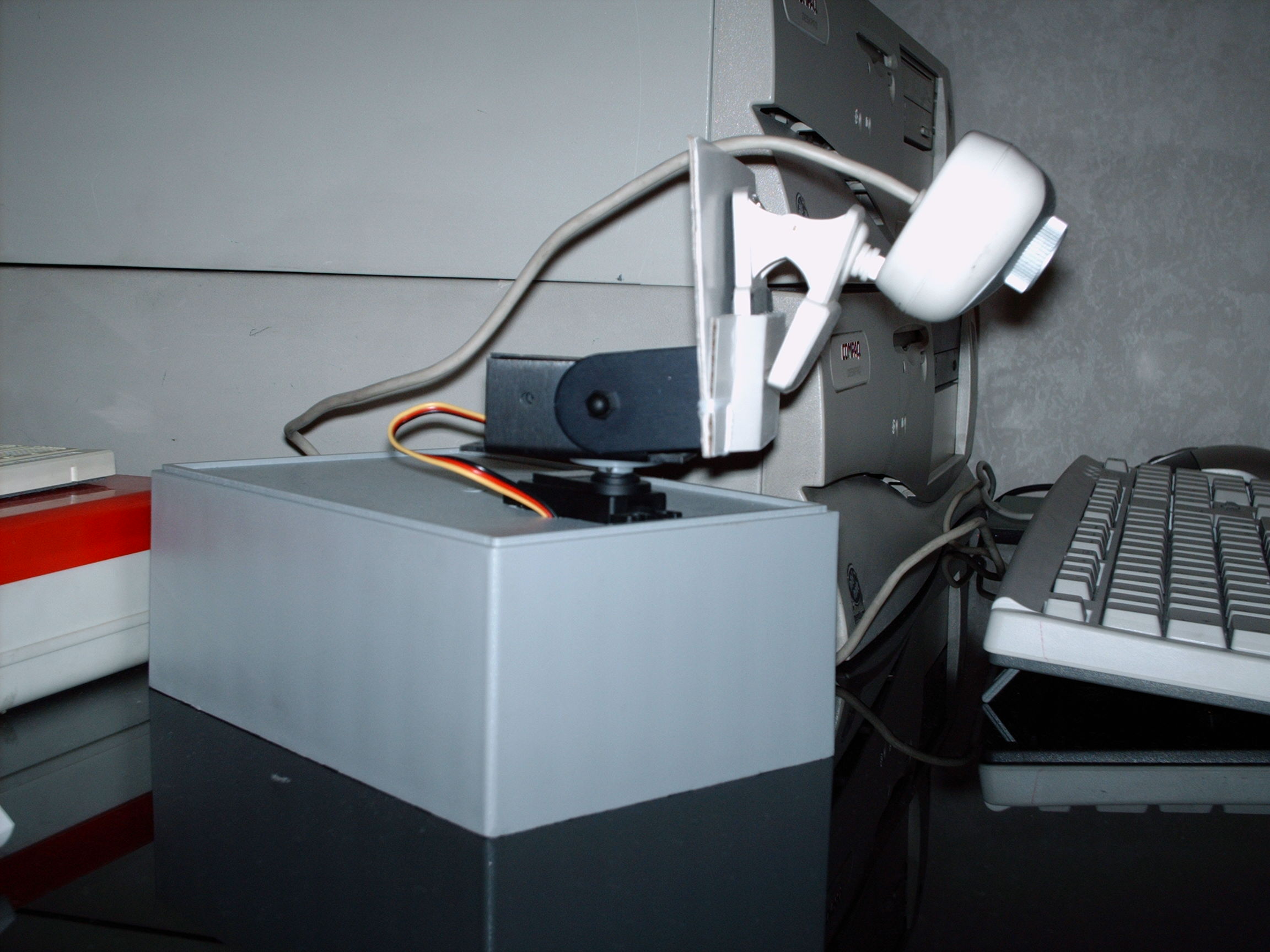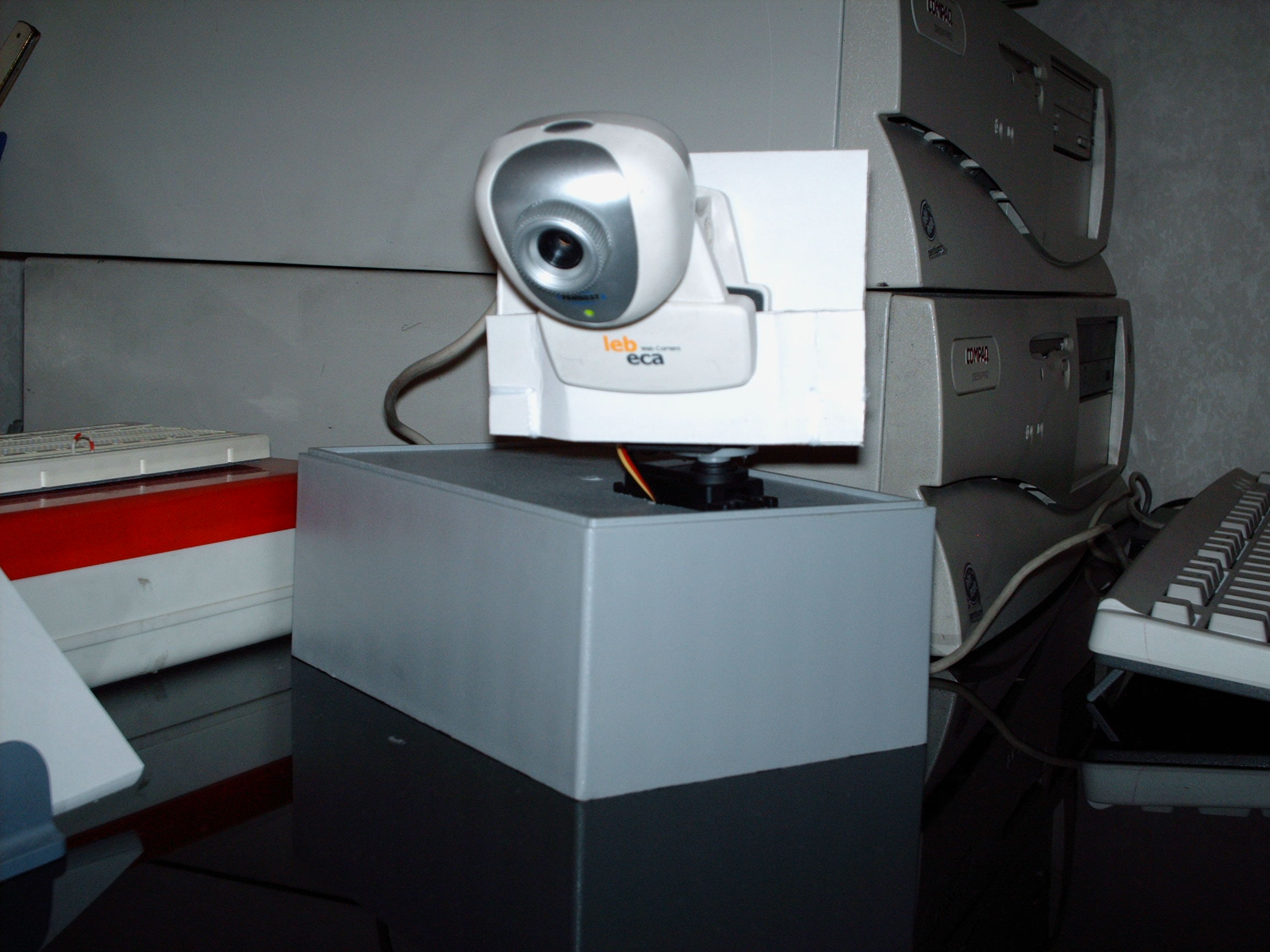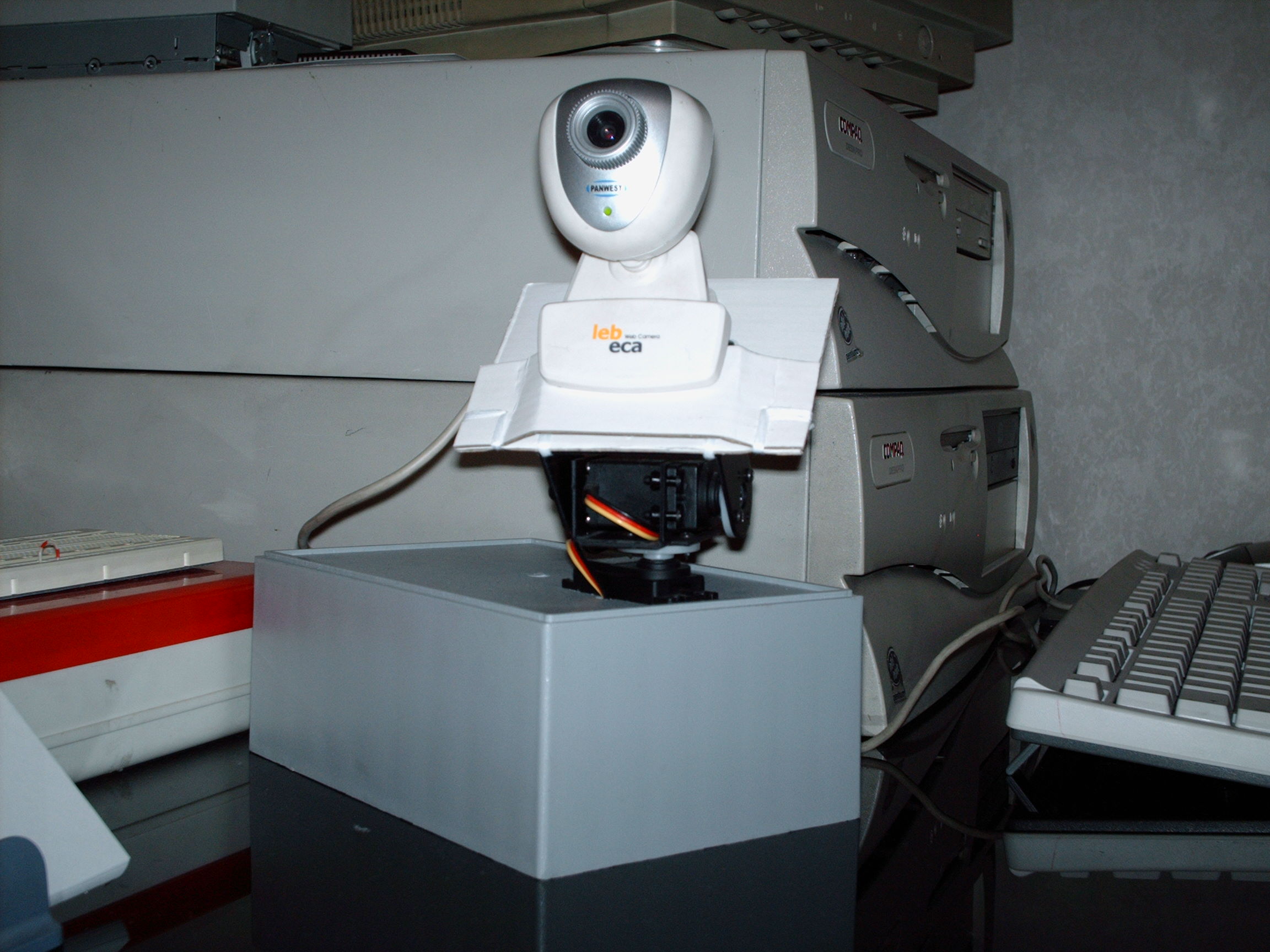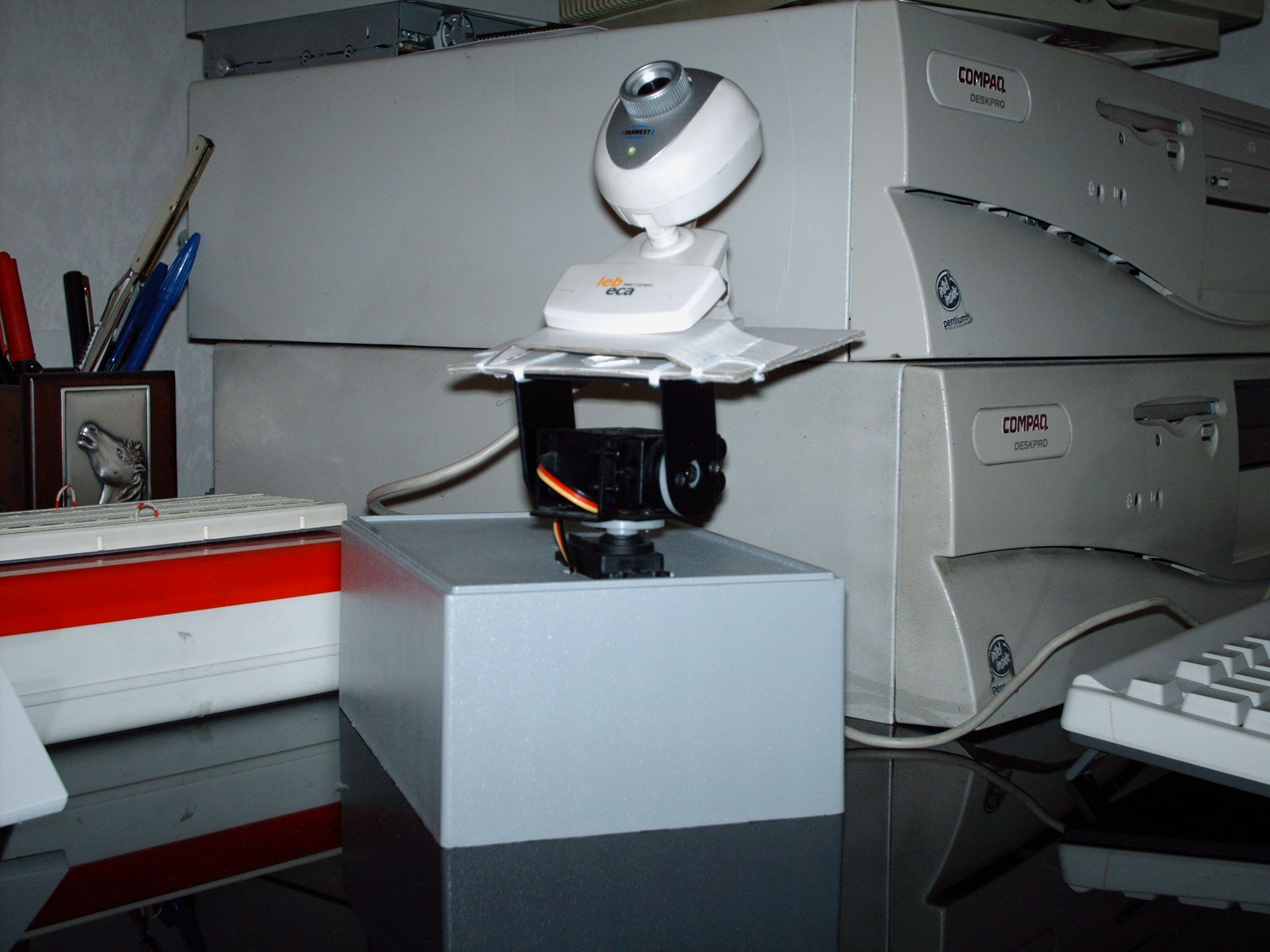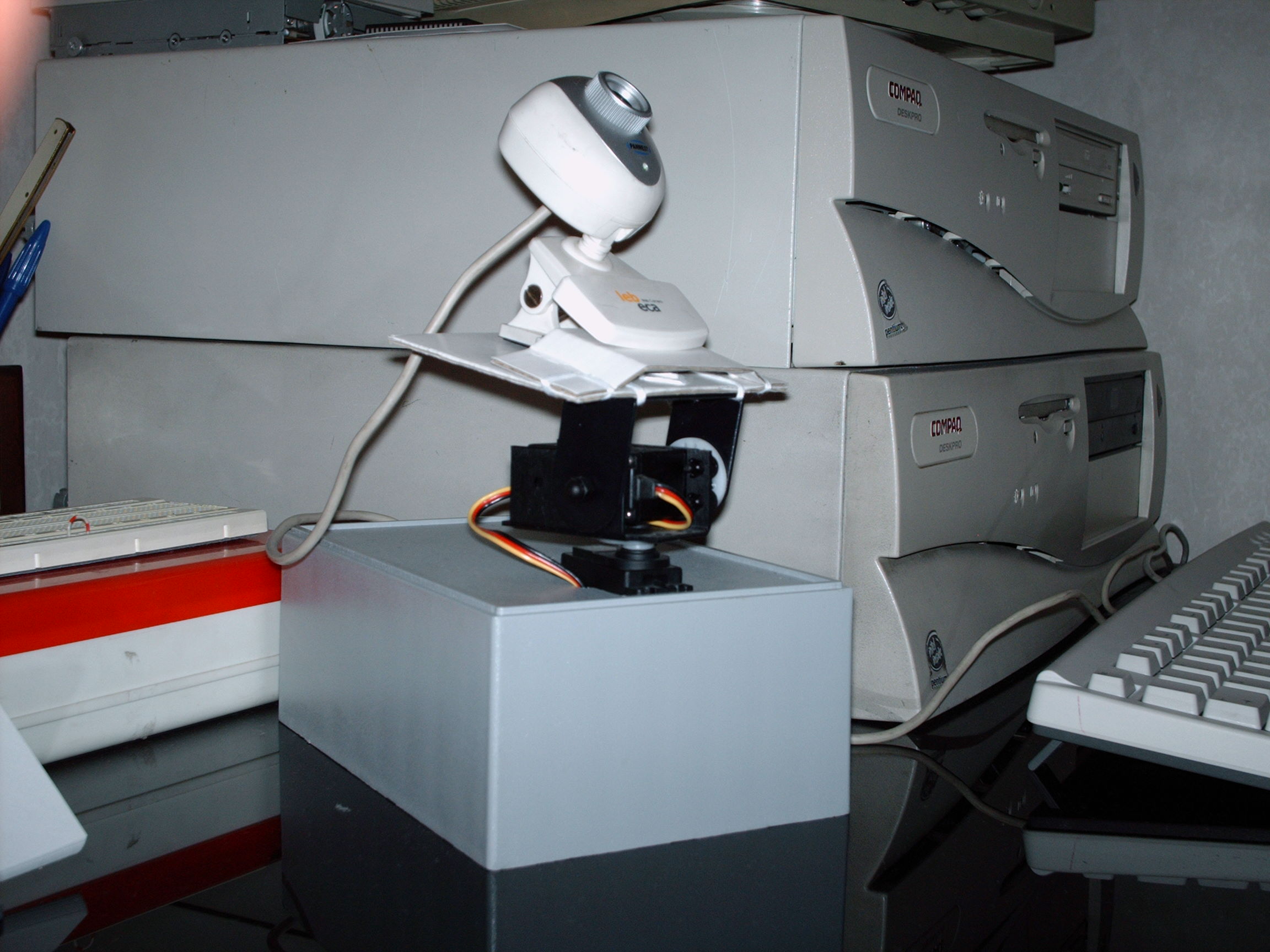 You can see a live demo of the motorized webcam here:
The price of the WebServo is:
90 Euro (1 servo motor: 1 axis rotation, no box)
190 Euro (2 servo motor: 2 axis rotation, box)
The price includes both the hardware (device card and servo motor) and the software (Java web application).
For more information, please send an email.